This post contains affiliate links. Affiliate disclosure: As an Amazon Associate, we may earn commissions from qualifying purchases from Amazon.com and other Amazon websites.
The Ultimate Diving Essentials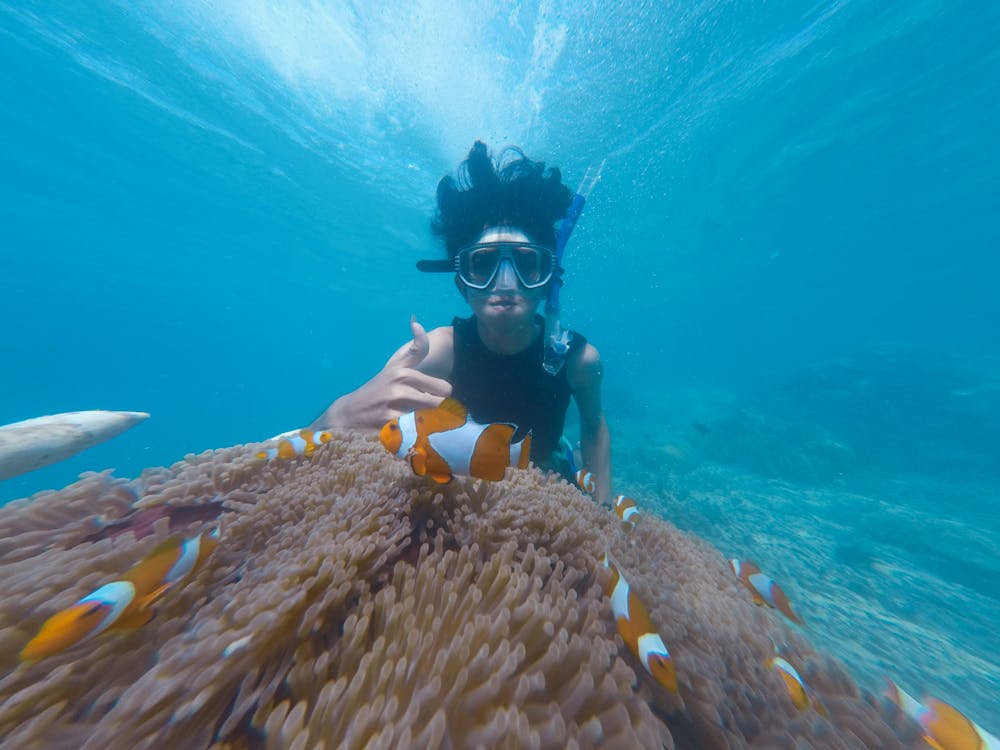 When it comes to diving you really are letting yourself go into the great unknown – It's this fear that pushes people into it, the excitement, the adrenaline. With diving being an extreme sport it really is important to make sure that you are equipped with essentials that make your diving experience better and safer. We've spoken to professionals about what they would recommend and have compiled them into this article.
A Pro Divers Secrets
This platinum pro diver shares what he simply can't go without when it comes to diving…
Exposure Suit – Not only for protection against accidental scrapes against our underwater environment, but correct thickness is critical to maintaining core body temperature in cooler water.
Dive Computer – Most every scuba operation today requires every diver use a dive computer. Being able to see visual scales and graphs of your nitrogen loading and repetitive dive planning has made scuba diving one of the safest passion sports around. Using a dive computer extends your bottom time by calculating your non-decompression time based on your depth every few seconds rather than the old school method of using dive tables that only calculated at max depth.
Regulator – 98% of scuba diving is done in clear temperate waters where regulator freezing or grunge getting into the system is not an issue. However, a quality smooth breathing dive regulator with redundant second stages helps to ensure a trouble free and enjoyable dive.
Surface Marker – One of the most important safety items every diver should carry is an inflatable surface marker. They are small and lightweight, but will be crucial if you have drifted away from the group or surfaced in choppy waters. The color is extremely important to be seen against the water background, weather and time of day. Markers with a yellow side and orange side are the best choice so that it will reflect in any conditions.
Dive Knife – Chances of entanglement are rare, but if it happens at 80 feet underwater, you will be glad you had the right dive knife with you. A blunt pointed (for prying and prevent accidental stabbing) along with a line cutter are features you want.
Contributor: Wayne B. Brown
Organisation: Aggressor Adventures
Website: http://www.aggressor.com/

This lady suggests a signaller that she can't live without…
A surfacing signalling device should be standard on most diving
expeditions, especially if you are diving in choppy water or less than
ideal conditions. Ensure you purchase the right items to suit these varying water conditions – for instance, invest in a colourful inflatable signal tube when visibility is poor, or even a whistle to take with you. These devices help others spot you from the shore (or boat), which is especially handy if you find yourself separated from your diving group.
Contributor: Alice Nelson-Smith
Organisation: It Works
Website: https://www.icelolly.com/
This man suggests a good knife is an important essential…
Diving knives are inarguably one of the most important yet overlooked tools in a diver's arsenal. In addition to potentially facing dangerous creatures, diving knives can be used to save a life in case of any gear malfunction. The titanium blade from Promate carries a strong reputation thanks in part to its ergonomic grip and titanium butt. Plus Promate ships their diving knives with durable plastic sheaths with double button push releases and rubber leg straps.
Contributor: Samuel Maizlech
Organisation: Glacier Wellness
Website: https://glacierwellness.com
This divers essential helps him do his bit for the environment…
The reason I bring this is to help clean up any trash I find while scuba diving. I have seen plenty of plastic down there stuck to coral and its really important that we try our best to clean up the ocean even if its something small. I keep the knife to help me remove any foreign objects and the pouch to store until I'm done with the dive. I really encourage any diver to keep this stuff with them because these little things can really make a big difference for our oceans!
Contributor: Max Falb
Organisation: Fueled
Website: http://fueled.com/
Nutritious Snacks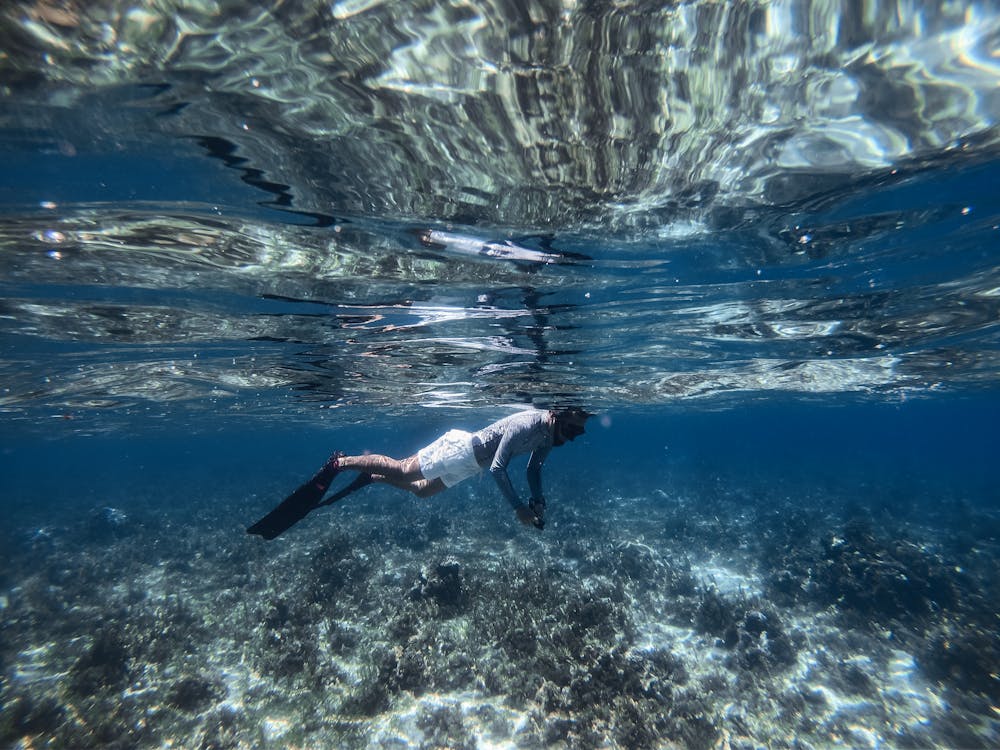 This lady suggests the importance of snacks whilst diving…
Diet and nutrition are more important to a diver than most realize..
They're having to fuel their bodies for long dives and time out on the
water along with looking decent in a wet suite.
Taking along nutrient-dense snacks on a dive is important to keeping up your energy for a successful dive.
Simple and easy to transport snacks include fruits and vegetables like apples, bananas, and carrots. Nuts and seeds are full of lean protein to keep you full, B vitamins and iron for energy, and vitamin E to keep your joints healthy.
Longevity is important to any serious diver. Keeping their body working optimally for as long as possible to continue diving starts with nutrition. This means what they take along with them on dives to snack can impact how long they can dive both in the short-term and long-term.
Contributor: Lisa Richards
Organisation: The Candida Diet
Website: https://www.thecandidadiet.com/
Underwater Phone Housing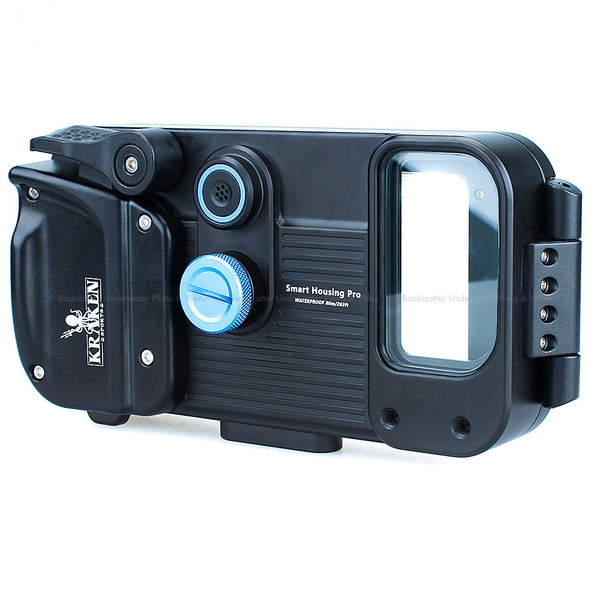 This lady swears by taking her phone diving with her…
One of the best ways to relive the amazing scuba diving experiences we have on our vacations is through photos and videos. That's why I never go diving without my underwater housing that fits pretty much every smartphone. If you have a good phone camera, your photos will turn out looking astonishingly professional without the need for a bulky DSLR camera. It is safe to use for up to 80 meters and the best thing is, you can keep using the same housing for years to come even if you upgrade your mobile phone.
Contributor: Christina Holthuis
Organisation: Digital Marketing Solutions
Website: https://alittlenomad.com/blog/sharm-el-sheikh-diving-guide/